Bold and bright!


We take your message to your audience
Variable message signs (VMS) come in a number of sizes and styles suitable for a range of applications including road works and traffic management, advertising, promotions and general information display, such as scoreboards, timetables, menus – anything!
Wherever you need your message to be seen, we can provide portable electronic signage that demands attention.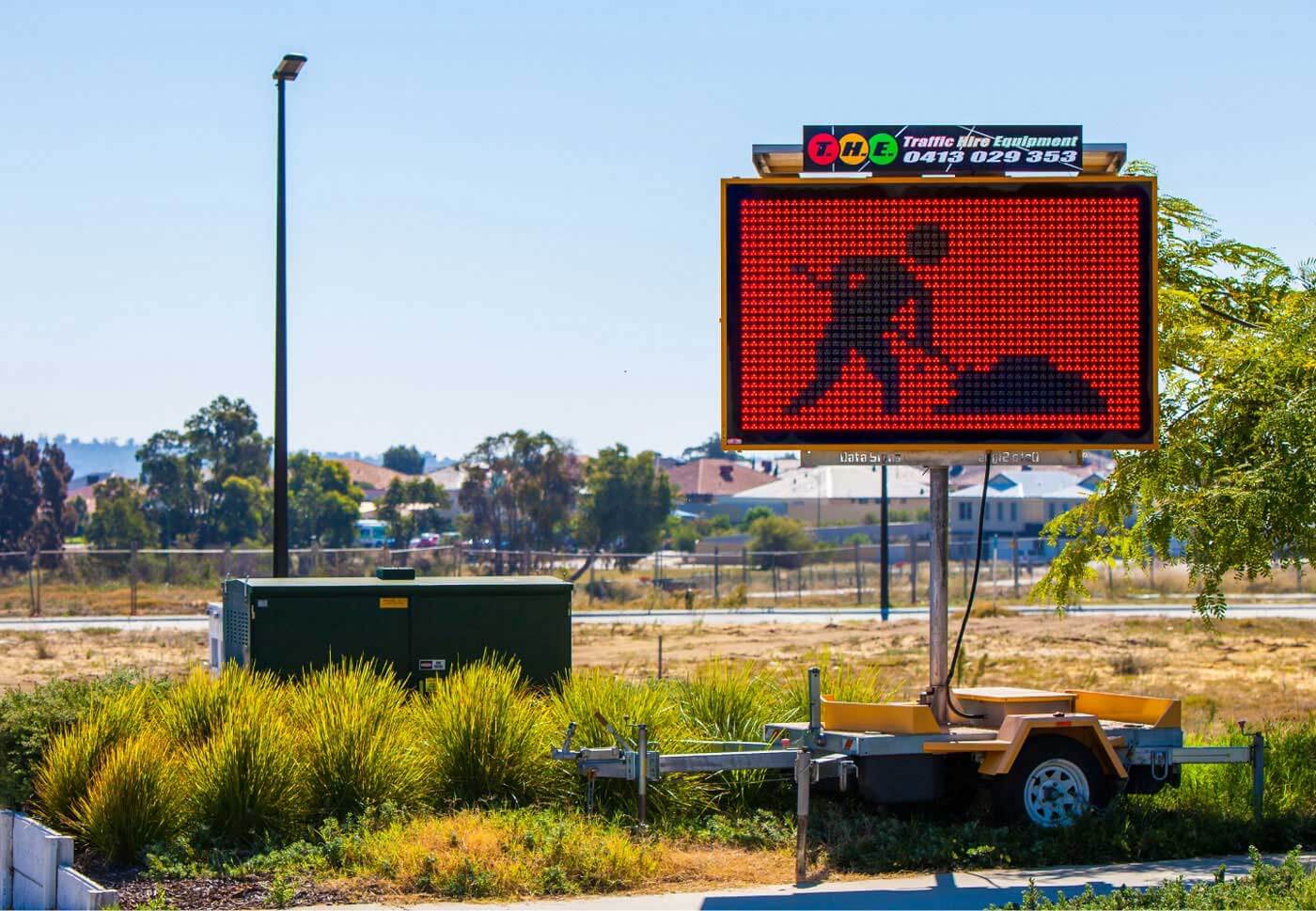 WHY CHOOSE

VARIABLE MESSAGE
SIGNS?
Specifically designed for readability outdoors – day and night – electronic message signs offer significant advantages over traditional signage. Using bright LED displays, VMS boards are clearly visible in all conditions. Messages can be quickly and easily modified and remotely operated to keep information up to date. You can even display multiple messages from the one unit.
When placed along busy roads and other high traffic areas, you're guaranteed to have thousands of people seeing your message 24/7.
When you need to be
seen from a distance.
This simple interface allows simple messages and imagery to be seen from a distance, making it ideal for traffic control, or attention-grabbing marketing messages.
view products
When you need people
walking through the door.
With a higher resolution display similar to a TV screen, this VMS is fantastic for advertising where clear photo images and finer text may be required.
view products
When safety is paramount.
From basic flashing arrow signs to advisory message boards warning of upcoming roadworks, electronic road safety signs are a familiar sight along our roads and highways.
arrow boards
lighting towers
TRAFFIC MANAGEMENT
VEHICLE HIRE.
While we specialise in traffic management signs, we're pleased to offer a small fleet of utes available for hire during peak periods when you may require a light vehicle to augment your own fleet. We can have racks and signs made up and fitted on your behalf, or provide an empty ute for you to use as you need.
Talk to us about ute rentals today.
view products
How do you know the best place to place your variable message sign for maximum visibility? There are a couple of things to consider when placing your VMS board:
Road Authority Regulations
We operate all over Perth and in many regional areas and understand there are different requirements between each local council and main roads. We are happy to follow up your local authority so you can rest easy knowing your advertising signs will be placed correctly in your location.
It's not only important that your sign can be clearly seen by your intended audience, but that the sign itself does not impede visibility for motorists. We make sure your sign is perfectly located for maximum visibility.
When you need to be seen, you need a variable message sign. Call us today to discuss your needs and discover just how easy it is to reach a wider audience.
or
contact us